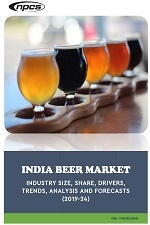 Indian Beer Market
This article is helpful for anyone interested in investing in the Indian beer market. We will give you an overview of the current trends in the beer market. Additionally, I will discuss some tips on how to set up a beer manufacturing plant in India.
If you are looking for a beer project report, this article will give you hints on how to get one in India. Please read on.
Current situation of the Indian beer market
Beer making in India dates back to several decades. India has over half a million bars and pubs. The India beer market has been on a growth trajectory for several years. I can attribute this increasing alcohol consumption to the changing socioeconomic status of its citizens.
Despite India having a big market for beer, a few companies dominate the market. The big brewery plant manufacturers are UB Spirits, Sab Miller, Radico Khaitan, and Amber Distilleries.
Today, the per capita annual beer consumption is about 2 liters. The high consumption rate will continue to increase steadily over the next couple of decades. If you wish to invest in this industry, I do not think market availability may not be an issue of concern.
Related Projects: – Alcoholic and Non-Alcoholic Beverages
The issue of concern, instead, is the stiff competition in the beer industry. There is already a tight competition among the top international beer manufacturers. Local brewers are struggling to keep up with the high competition. US companies alone control about 55% market share.
Although this competition may affect your business, it has immensely contributed to quality beer production. Today, India has some of the best beers in the world. If you are going to set up a beer company, you will need to conduct market research for quality beer. You need state-of-the-art technology that will give you a quality beer that can compete with the existing brands.
How to set up a Beer Manufacturing Plant?
Beer manufacturing is a very competitive affair. That is not enough. Anyone planning to start beer manufacturing must prepare to obtain all the licenses and permits required. All the same, here are some things you should consider when planning to set up a brewery business.
Prepare a business plan.
I think the most important, and demanding part of starting your business is a beer-manufacturing project business plan. A lot goes into making a business plan.
The first step towards this is carrying out a pre-feasibility study of the beer market. It is the pre-feasibility study report that determines whether the project is viable or not. You may also need to do a market feasibility study. A beer market research report assesses the current market trends and analysis and makes projections for the future market.
Identify a site
A beer industry should ideally be accessible to the public. If you are going to set up a microbrewery, you can locate it in your home. Setting up a home industry is subject to approval by the relevant regulatory bodies.
Source for materials and equipment
You need a wide range of beer brewing equipment and machinery. These materials and equipment include:
Kegs
Beer bottles and caps
Fermenters
Brewers
Beer kits
Hydrometer
Siphon tubes
Sterilizers
Yeast
Flavors
Starch sugar, etc.
Hire human resource
Your staff must have basic knowledge of beer manufacturing. Knowledgeable staff makes it easier to train them on the processes involved in beer production.
Get the latest report on the market analysis of the beer industry.
A product market analysis report is among the essential documents that every prospective beer manufacturer needs. How can you tell a good market research analysis report? The criterion for assessing industry analysis reports is the report's content.
What then should be the content of a report on a market analysis of the beer industry? One sure thing a market analysis report has to address is the current beer market situation and the expected growth. The report looks at current and foreseen growth drivers of the beer industry and predicts future market trends.
Related Books: – Alcohol and Alcohol Based Industries, Alcoholic and Non Alcoholic Beverages
Additionally, a target market analysis report highlights expected challenges, opportunities, and regulations that are specific to the beer market in your country.
Lastly, the report must have current up to date information about existing beer manufacturers, other upcoming companies, and projects.
Our exclusive project report on the beer market
We prepare exclusive project reports on the beer market after doing an extensive analysis of the present and future Indian beer market. The report covers but is not limited to the following features:
Reliable projections of future Indian beer demand
Present and future growth drivers of the beer industry
Current beer market size, market share analysis, statistics, and trends
SWOT analysis
Forecasts
Required licenses and permits for beer manufacturing business
Financial requirements of beer manufacturing
Make an order with us today and get an exclusive professional market analysis report for your business.
Related Market Research Report: https://www.entrepreneurindia.co/market-research-report
Beer manufacturing process
The beer manufacturing process is lengthy. This section outlines the process into eight steps.
Step 1: Grain milling
Step 2: mash conversion
Step 3: Lautering
Step 4: Controlled boil
Step 5: Wort separation and cooling
Step 6: Fermentation
Step 7: Maturation
Step 8: Filtration, carbonation, and cellaring
What are the growth drivers of the beer industry?
The growth of the beer industry in India is subject to several factors. Some of these factors include:
Beer consumer behavior
India has about 20 million regular consumers of beer. People get into drinking for fashion, trends, lifestyle, social influence, or simply self-branding.
Religion
Indians may not drink as much beer as expected for religious reasons. About 80% of Indians are Hindu. Hinduism advocates caution with alcohol due to its potential health implications. Muslims who make up 15% of the population does not drink alcohol at all.
Competition
All the top five global brewers have operations in India. Their presence, coupled with local investors, accounts for the tight brand completion for the market.
How to get the best project report on India beer market
There is no short cut to getting your best project report on the India beer market. The standard procedure is to find a reliable beer pre-feasibility report. If the contents of the pre-feasibility study report are convincing, proceed for market analysis. Armed with your mini beer plant project report, sit down to write your best beer plant project report. Beer manufacturing plant cost is high, and so is a good project report.
A poorly prepared beer project report can have adverse financial implications for your beer manufacturing plant. You must be an expert in project report writing. Similarly, you must be knowledgeable in the beer manufacturing process and familiar with the Indian beer market.
You cannot afford to take risks in the Indian beer industry. If you do not have the expertise, and the time, you can talk to the experts for a quality report. Buying a project report on the India beer industry does not only save you time and money. It is the blueprint of your business' survival.