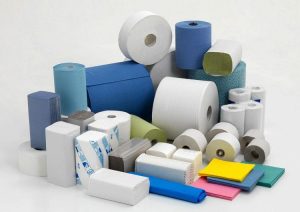 Paper plays an important part in our everyday life and we are using papers for many years from now. We make these papers by the pulp of the woods, which is an Eco-friendly product. Paper and pulp are prepared from cellulosic fibers and additional plant substances. Some artificial types of equipment may be utilized to transmit unique qualities to the complete product. Paper is generated from many things such as cotton pointers, wood fibers, flax, but rags, and biogases is also utilized in the processing of some paper. The paper which is already used can also be recycled, and after doing refining and some deinking, it is frequently mixed with pure fibers and converted again into the paper. Products such as rayon, cellulose acetate, cellulose esters that are created from cellulose will be utilized for packaging pages, explosives.
Related Projects:- Paper Industry, Paper & Paper Board, Paper & Allied Products, Paper Bags, Cups, Cone, Tube, Paper Conversion, Disposable Paper Products, Kraft Paper, News Print, Waste Paper Recycling, Pulp, Corrugated Board & Boxes, Hand Made Paper, Card Board
A Worldwide Industry
The paper and pulp industry is one of the biggest industries in the whole world. It is directed by East Asian companies, Northern European, North American, and. Australasia and Latin America also have substantial paper and pulp industries. Through the next few years, it is predicted that both China and India will come to be an important performer in the industry. According to the NPCS, Production of paper and paperboard in the world is over 390 million tons and is predicted to achieve 490 million tons by 2020. The pulp and paper industry is huge and develops a portion of the economy of the world .
Pulp and Paper Industry in India
As per NPCS, The turnover of the paper industry in India is calculated to be Rs 50,000 crores. India includes 3% of the total paper creation in the world. Paper industry in India contributes direct jobs to 5 lakh people and 15 lakh people indirectly. The paper industry of India can be mainly categorized into further things explained below
Related Books:- Paper And Pulp Production Technology
●     The Newsprint
The Newsprint assists the newspaper & magazines industry. As we all know that newspapers play an important role in our daily life and it is the famous traditional way of getting the news. This segment contains 15% of the domestic paper industry.
●     Printing and Writing Paper
Printing and writing sector provides textbooks, copier papers, notebooks, office stationery etc. The printing industry is playing an important part in the growth of the worldwide human race. Printing and writing sector includes 30% of the domestic paper industry.
●     The Packaging Board
Paper packaging and board sector provide tertiary and creative packaging goals in industries such as textiles, pharmacy, food etc. This sector contains over half of the domestic paper industry. This sector is growing rapidly after Tissue due to factors such as a rise in penetration of organized retail, bigger improvement in FMCG, pharmaceutical, increasing urbanization.
●     Tissue
Tissue paper is mainly utilized as paper hankie for the toilet and facial purpose. Tissues also plays important role in our life such as for beauty parlors, hospitals, toilet paper etc. Nowadays, due to its low source and rising hygiene awareness, this sector is the fastest-growing portion of our industry.
Now, if you are looking for starting a paper processing and pulp business and need decent advice to handle every point in the business and if you have any kind of doubt then you suggested checking out our official book written on the topic "Pulp and Paper Processing" which is available only on our official website. Our book contains several topics such as thermal-mechanical pulps for newsprint, zeta potential concept in paper sizing.
Related Videos:- Paper Industry, Paper & Paper Board, Paper Bags, Cups, Tube, Disposable Paper Products, Kraft Paper, News Print, Corrugated Board, Hand Made Paper